Friday December 6, 2013
In Soller this morning many locals expressed their sadness at the death of Nelson Mandela, former South African president and tireless campaigner for the defeat of apartheid. In one of the town's cafés a group of locals sat transfixed as a television current affairs show beamed reaction to the news from around the world. Numerous respectful statements were aired from...
Thursday December 5, 2013
When shopping in the UK I often absentmindedly produce my foreign resident's identity card for inspection at the till hastily returning it to my handbag when I'm met with a blank stare. In Majorca it's essential to have such identification, not just to prove who you are but for the important little NIE number – número de identidad de...
Saturday November 30, 2013
In London last week I was dazzled by a sea of Christmas lights on Oxford and Regent Street and shop windows bursting with a heady mix of bauble-drenched festive trees, tinsel, gyrating santas and decorations. Christmas, it seemed, had officially arrived in the UK.
The bright lights of London are a far cry from Majorca's modest displays
In department stores cheery...
Wednesday November 20, 2013
Over the last few months a growing number of mostly retired British expats, bubbling with rage and incredulity, have been in touch to express their unhappiness and disillusionment at the British government. Most of the correspondence is from British expats living in Europe but I've also been contacted by expats in Commonwealth countries who also have an axe to grind...
Wednesday November 20, 2013
Come rain or shine there's one peculiarity that many younger holidaymakers seem to share these days: a love of the ubiquitous 'selfie' snapshot and the more dubious the better. There was a time when if a lone tourist were seen to be pulling a decidedly silly face to camera, posing in exhibitionist manner on a beach, back of a donkey,...
Friday November 8, 2013
It's that time of the year again when muttering like a disgruntled wizard I dust myself down in the early morning, don the running gear and set off into the hills or down to the sea. Having lazily got 'off track' over the summer – yep blaming the heat again and the need to finish the new novel- I am...
Thursday November 7, 2013
Hot enough for June?
Here we are in early November wondering – with fingers firmly crossed behind our backs – how much longer this glorious summer weather will continue. In fact the heat is so strong that doors and windows are all flung open and the cats are basking on the front lawn under a brilliant sun. Of course...
Wednesday November 6, 2013
A story for our times. Mr and Mrs Holidaymaker arrive at sunny Palma airport, pick up a hire car and excitedly head for their rented villa by the sea, making a pit stop at nearby Carrefour hypermarket, a stone's throw from a notorious shanty town known as Son Banya. Unbeknown to the couple gangs of thieves circle the car...
Sunday November 3, 2013
An exasperated Majorcan friend took me to task the other day because I'd posted her a thank-you note. Why, she wanted to know, did I still feel the need to follow such formalities when we were established friends. A simple verbal 'thank you' surely sufficed?
That's the trouble with old fogeys like me. I still adhere to the protocols and potency...
Sunday November 3, 2013
I'm always suspicious of expat surveys. Who are all these anonymous beings that dutifully fill in online questionnaires citing the good, the bad and the ugly about their host countries? I can't think of a time when I've ever been tempted to participate in such a faceless, mass event and am never really sure what these surveys really prove anyway.
Still,...
Hola!
Thank you for popping by my website. Aside from giving you the latest news about my five Mallorca book titles, A Lizard in my Luggage, Cat on a Hot Tiled Roof, Goats from a Small Island, Donkeys on my Doorstep and A Bull on the Beach, I shall be uploading my regular columns in Telegraph Expat and also other miscellaneous articles.
You will find updated information about forthcoming talks and events and are invited to join up for my monthly free e-newsletter which includes news about forthcoming book projects and items of general interest.
Please do drop me a line if you would like to make comment about anything on this site.
Hasta pronto!
Expatblog has voted me top blogger for Spain 2012. Many thanks to all of you who voted for me.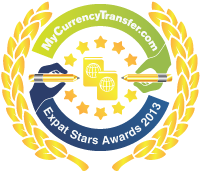 Newsletter
Please sign up here for my monthly e-newsletter.