Saturday October 18, 2014
While driving in northeastern Spain during the summer I came across a young man living in a battered old van on the edge of Garrotxa volcanic national park. It was late and I wanted to check with a local that I was heading in the right direction for the medieval village of Besalú. Intriguingly the man was stretched out in...
Saturday October 18, 2014
A few months ago Spanish nurse Teresa Romero was probably happily – and quietly – going about her business in Madrid, packing in a full week as a nurse at the general hospital and in her leisure time walking her beloved dog Excalibur in Parque del Retiro and enjoying tapas on a Friday night with her husband and friends. But...
Saturday October 18, 2014
After a four year absence, a missing African Grey parrot has apparently been reunited with his aptly named British owner, Darren Chick, in California. A heart-warming story indeed but the most intriguing part is that when the pet returned home it was speaking fluent Spanish and uttered the immortal words, '¿Qué pasa?' What happened?
I've never owned such an exotic creature...
Saturday October 18, 2014
At a meeting in Palma recently I was alarmed to receive a call on my mobile from a neighbour advising that a fire had broken out on scrubland above our track and appeared to be out of control. I suggested she call the fire brigade immediately but was told that this was not a good idea until we'd discovered whether...
Sunday August 17, 2014
Soller's fabulous Nit de Art took place last night from early evening into the small hours with a variety of canvasses, hand-crafted jewellery and sculptures on display. Juan Waelder, master sculptor in residence at La Residencia Hotel, was showcasing some outstanding work while Toful Colom brightened Calle Sa Lluna with his fishy, recycled sculptures. At least three bands took to...
Thursday June 19, 2014
There's a reason why some of the biggest celebrity names have flocked to the island of Mallorca over the decades and it's not simply because glorious sunshine can be guaranteed for most of the year. In fact historically, Mallorca was always the playground of discerning and distinguished visitors, many of whom set up residence on the island, drawn by the...
Friday June 6, 2014
At times, when scrubbing out my hen house, climbing a precarious, weather-beaten ladder up a lemon tree or catching rogue baby frogs in the swimming pool in order to transfer them to the pond I reflect on how my life has changed.
Years ago when living in central London I would be up early, donning a svelte suit, dropping my young...
Monday June 2, 2014
Book lovers – and even those not remotely interested in literary pursuits – expressed shock and profound sadness at the sudden passing of one of Soller's most colourful and much loved characters, the one and only Margalida March Pizà, proprietor of Calabruix, the town's bookshop.
When I first arrived in the Soller Valley I was delighted to discover the little Aladdin's...
Monday May 26, 2014
Deia, one of the most idyllic and famed villages in the rugged north-west of Majorca, is currently under threat from developers. In the heart of the village a once tranquil and beautiful lemon orchard has now – under the auspices of the village council – been razed to the ground to make way for a car park. But it doesn't...
Monday May 19, 2014
Whenever I drive along the busy Via Cintura, the ring road that loops Palma, running from the south west to the east of the island, I shudder at the speed and cavalier attitude of many of the drivers. It is quite common to witness car occupants swerving between lanes at speed without indicating and the same applies at the exits...
Hola!
Thank you for popping by my website. Aside from giving you the latest news about my five Mallorca book titles, A Lizard in my Luggage, Cat on a Hot Tiled Roof, Goats from a Small Island, Donkeys on my Doorstep and A Bull on the Beach, I shall be uploading my regular columns in Telegraph Expat and also other miscellaneous articles.
You will find updated information about forthcoming talks and events and are invited to join up for my monthly free e-newsletter which includes news about forthcoming book projects and items of general interest.
Please do drop me a line if you would like to make comment about anything on this site.
Hasta pronto!
Expatblog has voted me top blogger for Spain 2012. Many thanks to all of you who voted for me.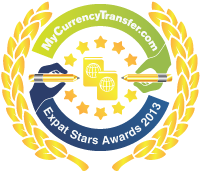 Newsletter
Please sign up here for my monthly e-newsletter.