Saturday May 2, 2015
News of the recent deaths of two German walkers in unrelated incidents in the Majorcan hills, sent shock waves around the island. How could such tragedies have happened when weather conditions were good and both women, 24 and 50 respectively, were evidently capable hikers?
The truth is that Majorca's glorious mountains, particularly the Serra de Tramuntana range – recently declared a...
Saturday May 2, 2015
There is nothing more enjoyable than hopping onto a local car ferry from Palma to Ibiza for a long weekend. In less than three hours the boat glides into the dock, right in the heart of Eivissa town and disembarkation is done in a jiffy. And should one feel like taking the car over to the mainland, there's a reliable...
Saturday May 2, 2015
As the British General Election draws ever nearer, a racier kind of political campaigning appears to be taking place in Spain for its local elections. Recently in Portugalete in the Basque country, right wing mayoral candidate Yolanda Couceiro Morin stripped off for a promotional poster on behalf of party for freedom Manos Limpias, clean hands, that left little to the...
Tuesday April 21, 2015
It was an unusually warm and sticky spring day in Dorset and the sickly sweet chimes from an ice-cream van wafted on the breeze, jarring with the squeaky brake of a departing milk float. Along the street two window cleaners were balancing on tall ladders, whistling cheerily as they pounded away with cleaning cloths at the upper windows of a...
Tuesday March 31, 2015
As we edge ever closer to summer, an increasing number of friends in the UK are opting to take their beloved dogs – and even cats – along on the family holiday. This means that the majority are booking villas and pet friendly hotels in their chosen destination with Spain and France topping the list.
If recent surveys are to be...
Friday March 27, 2015
There has been a frisson of excitement – even genuine surprise – that Palma has been declared the best world city in which to live. Beating 50 overseas destinations to the coveted top spot, it's as if Majorca's capital has suddenly been reborn when for the cognoscenti and those of us who actually live on the island, its charms have...
Tuesday March 10, 2015
The day my favourite café in Palma closed its doors I remember experiencing a real sense of loss not only because I would never have the pleasure of entering this historic establishment ever again but that it would be the last time I'd ever see old Antoní, the discreet, wry and experienced maître d' who kept all the plates spinning....
Monday March 9, 2015
At a recent business lunch in London several of the guests expressed great interest in the fact that I lived in Majorca and soon I learnt why. The majority, most in their forties and fifties, were considering moving abroad as soon as they reached retirement age and were keen to seek my advice.
All of those present wanted insider information about...
Tuesday January 13, 2015
Buoyed up by the ever increasing strength of the pound against the euro and abolition of Air Passenger Duty (APD) for children, British families are more than ever likely to be heading to value for money sunny destinations such as Spain this summer.
From 1, May APD will no longer be added to the cost of economy short and...
Tuesday January 6, 2015
In a British supermarket the other day a sales assistant handed me a voucher and urged me to go online to leave feedback about her level of service. Only moments earlier the same thing had happened in a chemist and at one of the main café chains. All offered incentives of one kind or another.
Curiously British and American online suppliers...
Hola!
Thank you for popping by my website. Aside from giving you the latest news about my five Mallorca book titles, A Lizard in my Luggage, Cat on a Hot Tiled Roof, Goats from a Small Island, Donkeys on my Doorstep and A Bull on the Beach, I shall be uploading my regular columns in Telegraph Expat and also other miscellaneous articles.
You will find updated information about forthcoming talks and events and are invited to join up for my monthly free e-newsletter which includes news about forthcoming book projects and items of general interest.
Please do drop me a line if you would like to make comment about anything on this site.
Hasta pronto!
Expatblog has voted me top blogger for Spain 2012. Many thanks to all of you who voted for me.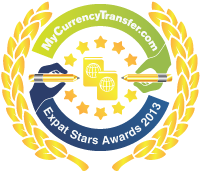 Newsletter
Please sign up here for my monthly e-newsletter.