Tuesday January 13, 2015
Buoyed up by the ever increasing strength of the pound against the euro and abolition of Air Passenger Duty (APD) for children, British families are more than ever likely to be heading to value for money sunny destinations such as Spain this summer.
From 1, May APD will no longer be added to the cost of economy short and...
Tuesday January 6, 2015
In a British supermarket the other day a sales assistant handed me a voucher and urged me to go online to leave feedback about her level of service. Only moments earlier the same thing had happened in a chemist and at one of the main café chains. All offered incentives of one kind or another.
Curiously British and American online suppliers...
Friday January 2, 2015
A few years ago I remember reading about a British Airways flight that was cancelled in the lead up to the festive season because a mouse had been discovered on board. Unable to find the creature, the transatlantic flight had to be grounded, dashing the hopes of passengers en route to New York.
Here in Spain, another furry fugitive has also...
Friday January 2, 2015
In Spain Christmas is a slow burning celebration that warms up around Christmas Eve and continues to gather momentum through the festivities surrounding New Year until the arrival of Los Tres Reyes Magos, the Three Kings on the evening of 5, January.
New Year's Eve in Majorca is a decidedly community orientated event with locals gathering in town and village squares...
Sunday December 14, 2014
Although a harmonious Christmas is usually assured in our household, there is one small bone of contention at this time of the year: the purchase of a tree. In the UK, as I discovered this week, a six feet tall Norway spruce can be bought for as little as £25 while in Majorca, the same item would carry a much...
Wednesday December 10, 2014
Many moons ago while working as an adjudicator for the Guinness Book of Records I had the good fortune to meet all kinds of extraordinary record breakers. There were also times when I'd be sent off to some foreign clime to invigilate a record that had been organised by an entire community, often raising huge sums for charity. Some of...
Wednesday December 10, 2014
Yesterday morning I was awoken by a huge clap of thunder, lightning and the familiar urgent tap-tapping of rain against my bedroom window. From the depths of the orchard I could hear Carlos the cockerel's mournful cry as a waspish, wild wind shook the shutters and chased crisp leaves about the patio. The local church clock chimed seven times, mocking...
Wednesday December 3, 2014
Christmas is nearly upon us and once again in England there's the usual feverish rush to purchase firs and spruces or the fake variety – and let's not forget fairy lights, decorations, cards, wrapping paper and oodles of food and gifts. If Black Fridays in the UK are anything to go by the ugly face of consumerism in the lead...
Friday November 28, 2014
After some weeks in the UK, I returned to rural Majorca with a heavy case and several pounds of excess weight – mostly around the stomach and hips. Oh yes. Rare though it is for me to muster enough courage to step on the bathroom scales, I did so out of idle curiosity and immediately regretted it. I looked in...
Wednesday November 26, 2014
At lunchtime yesterday British expat retirees Frank and Janet Doel should have been sitting on their sunny terrace in the tiny hamlet of Las Terreras in Cantoria in Southern Spain peacefully enjoying al fresco Mediterranean fare and listening to birdsong. Instead their abandoned home and garden echoed with the smash and grab roar of bulldozers, diggers, wrecking balls and sledgehammers...
Hola!
Thank you for popping by my website. Aside from giving you the latest news about my five Mallorca book titles, A Lizard in my Luggage, Cat on a Hot Tiled Roof, Goats from a Small Island, Donkeys on my Doorstep and A Bull on the Beach, I shall be uploading my regular columns in Telegraph Expat and also other miscellaneous articles.
You will find updated information about forthcoming talks and events and are invited to join up for my monthly free e-newsletter which includes news about forthcoming book projects and items of general interest.
Please do drop me a line if you would like to make comment about anything on this site.
Hasta pronto!
Expatblog has voted me top blogger for Spain 2012. Many thanks to all of you who voted for me.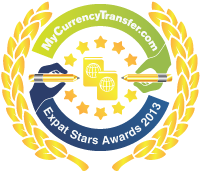 Newsletter
Please sign up here for my monthly e-newsletter.