Sunday August 17, 2014
Soller's fabulous Nit de Art took place last night from early evening into the small hours with a variety of canvasses, hand-crafted jewellery and sculptures on display. Juan Waelder, master sculptor in residence at La Residencia Hotel, was showcasing some outstanding work while Toful Colom brightened Calle Sa Lluna with his fishy, recycled sculptures. At least three bands took to...
Thursday June 19, 2014
There's a reason why some of the biggest celebrity names have flocked to the island of Mallorca over the decades and it's not simply because glorious sunshine can be guaranteed for most of the year. In fact historically, Mallorca was always the playground of discerning and distinguished visitors, many of whom set up residence on the island, drawn by the...
Friday June 6, 2014
At times, when scrubbing out my hen house, climbing a precarious, weather-beaten ladder up a lemon tree or catching rogue baby frogs in the swimming pool in order to transfer them to the pond I reflect on how my life has changed.
Years ago when living in central London I would be up early, donning a svelte suit, dropping my young...
Monday June 2, 2014
Book lovers – and even those not remotely interested in literary pursuits – expressed shock and profound sadness at the sudden passing of one of Soller's most colourful and much loved characters, the one and only Margalida March Pizà, proprietor of Calabruix, the town's bookshop.
When I first arrived in the Soller Valley I was delighted to discover the little Aladdin's...
Monday May 26, 2014
Deia, one of the most idyllic and famed villages in the rugged north-west of Majorca, is currently under threat from developers. In the heart of the village a once tranquil and beautiful lemon orchard has now – under the auspices of the village council – been razed to the ground to make way for a car park. But it doesn't...
Monday May 19, 2014
Whenever I drive along the busy Via Cintura, the ring road that loops Palma, running from the south west to the east of the island, I shudder at the speed and cavalier attitude of many of the drivers. It is quite common to witness car occupants swerving between lanes at speed without indicating and the same applies at the exits...
Monday May 19, 2014
An expat friend recently had a nasty shock. On a blissfully sunny day she had set off with some fellow walkers along a mountain track not far from the country estate of Son Marroig near Deia. With delight the group suddenly came across some donkeys but their smiles soon disappeared when one of the machos began aggressively stalking my friend...
Monday May 19, 2014
An expat living in Mallorca posted on Facebook about her dire experience at a touristy restaurant on the island. Aside from the jaw dropping price of her dismal sounding meal, I was shocked at how rude the staff had proven to be when she dared to complain that her steak was as tough as old boots. Apparently other clients rose...
Saturday April 26, 2014
According to recent reports in the UK press, an estimated 90,000 British expats left Spain last year citing – among reasons for their departure – a depressed property market, lack of secure jobs, the rigours of being self employed and soaring cost of living. Of course what these excitable reports rarely reveal is that about 900,000 Britons are still happily...
Saturday April 26, 2014
Whenever friends come to stay in my rural valley it is often the simplest of pleasures that fill them with glee. An international banker once visited and spent hours pacing about the orchards, returning – with the excitement of a small boy – to the kitchen clutching a trug brimming with discarded lemons. To his chagrin I gently explained that...
Hola!
Thank you for popping by my website. Aside from giving you the latest news about my five Mallorca book titles, A Lizard in my Luggage, Cat on a Hot Tiled Roof, Goats from a Small Island, Donkeys on my Doorstep and A Bull on the Beach, I shall be uploading my regular columns in Telegraph Expat and also other miscellaneous articles.
You will find updated information about forthcoming talks and events and are invited to join up for my monthly free e-newsletter which includes news about forthcoming book projects and items of general interest.
Please do drop me a line if you would like to make comment about anything on this site.
Hasta pronto!
Expatblog has voted me top blogger for Spain 2012. Many thanks to all of you who voted for me.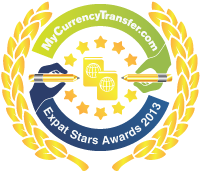 Newsletter
Please sign up here for my monthly e-newsletter.