Sunday March 2, 2014
When a Spanish friend told me that she'd visited the country's first dedicated cat café in Madrid, I assumed she was pulling my paw, but not so. Gatoteca, which serves as the headquarters for the Society for the Rescue and Adoption of Cats (ABRIGA), operates an open door policy for cat lovers to come and commune with an assortment...
Sunday March 2, 2014
At Soller's weekend market I noticed an English tourist aggressively attempting to persuade a local stallholder to reduce the price of a silk scarf. Grumpily he shook his head and gave an emphatic no when she fluttered a €10 note – five euros less than the required sum – in front of him. As the woman spoke no Spanish and...
Friday February 21, 2014
For someone who has fairly effortlessly absorbed Spanish culture lock, stock and barrel, I have a guilty admission: I still get my hair cut in London. There, it's out of the bag. An end to subterfuge and blustering about how there are no vestiges of my previous girl about town life that I miss. And let's not discuss books, tea...
Tuesday February 11, 2014
Although famed as the party isle of the Baleares, there's little cheer doing the rounds in Ibiza currently. In fact more than 50 organisations on the island including town halls, government and tourism institutions and political entities have got together to form lobbying group, Alianza Mar Blava, in the hope of stopping oil exploration offshore later this year.
Back in 2011,...
Tuesday February 11, 2014
On an early morning run in Soller port yesterday I coursed along the quiet and windswept promenade towards the fishing zone of Santa Catalina where a huddle of fishermen sheltered beneath an old stone wall tending their nets. As I stopped for breath and a quick stretch while marvelling at the frisky waves nudging their vessels, an elderly man in...
Monday February 3, 2014
The other day I was talking to a group of self employed expats about their experiences running small businesses in Majorca and it was as if a maelstrom had been unleashed. Of course I shouldn't have been too surprised because for some time there's been growing dissent and disillusionment within the expat community about the excessive red tape and high...
Saturday February 1, 2014
At Gatwick Airport whenever I detect that one of those goodly middle-aged ladies brandishing a clipboard and a survey is clip clopping towards me, I disappear faster than a conjurer's rabbit.
At the top of their voices – ensuring that everyone in the queue is party to your guilty airport shopping secrets and vices – they bossily demand to know if...
Saturday January 25, 2014
To the side of my front door there's a handsome wooden sign depicting a comical stripy black and white cat below which reads: Amis des chats- Bienvenue. Naturally that's asking for trouble which is why a generous dollop of the valley's feline population seems to end up on the doorstep.
It is of course impossible to give house room to swathes...
Wednesday January 22, 2014
A few days ago while driving in the company of my Majorcan friend Marina I arrived at a roundabout and routinely indicated before taking the appropriate turn off. She frowned. Why was I always indicating? It was sooo British!
Don't be taken for a ride in Spain unless you've got good insurance
According to my chum, drivers should be able to...
Saturday January 11, 2014
Around six years ago when the Spanish property bubble finally burst and the economy took a nose dive there was wholesale doom and gloom in the country. Here in the Baleares estate agents braced themselves for the worst and before long, the crisis that had consumed the Peninsula began extending icy fingers to our golden shores.
Foreign buyers became jittery as...
Hola!
Thank you for popping by my website. Aside from giving you the latest news about my five Mallorca book titles, A Lizard in my Luggage, Cat on a Hot Tiled Roof, Goats from a Small Island, Donkeys on my Doorstep and A Bull on the Beach, I shall be uploading my regular columns in Telegraph Expat and also other miscellaneous articles.
You will find updated information about forthcoming talks and events and are invited to join up for my monthly free e-newsletter which includes news about forthcoming book projects and items of general interest.
Please do drop me a line if you would like to make comment about anything on this site.
Hasta pronto!
Expatblog has voted me top blogger for Spain 2012. Many thanks to all of you who voted for me.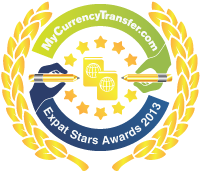 Newsletter
Please sign up here for my monthly e-newsletter.