Monday August 10, 2015
For the next few weeks, a sergeant and constable from the West Midlands Police will patrol the streets of maverick resorts Magaluf in Majorca and San Antonio in Ibiza alongside members of Spain's military police force, the Guardia Civil.
The two officers – both kitted in full British uniform – will spend one week in each resort assisting Spanish colleagues to...
Sunday August 9, 2015
Some years ago, perhaps unwisely, I bought a distressed wooden sign that in the French language offered cats a warm welcome.
No sooner had I hung it up by the front door than matted and forlorn moggies began mysteriously appearing in our garden, unsettling our own spoiled and much loved felines, as they seemingly sought safe refuge on our land. I...
Sunday August 9, 2015
For many years in Britain there's been a recurring – apocryphal – joke about Germans rushing to claim sun loungers early in the morning during the summer months while on holiday in Spain and antagonising their British counterparts. Now, top selling German newspaper Bild argues that rather than Germans claiming sun loungers early in Spanish hotels, it is the British...
Sunday August 9, 2015
An American visitor to my golden valley expressed incredulity yesterday when I told him that I had been relying on electric fans rather than air conditioning during this hot and humid summer in Majorca. In some frustration he recounted how at least two hotels he'd recently stayed at in Spain still resolutely relied on ceiling fans when it was obvious...
Sunday August 9, 2015
The other night sitting on the terrace of Kingfisher restaurant, a new haven of calm and good taste in Port Soller, I mulled the cocktail menu. Nudging out nearly every other traditional offering were gins. And not just any gins. No, sir. Most of those featured were of the new botanical variety bursting with aromatic flavours and zest.
As it happens,...
Thursday July 16, 2015
Yesterday as I stepped over one of my inert cats that lay sprawled on the marble floor, it struck me that it can't be much fun wearing a permanent fur coat in temperatures close to 40C. This has been the hottest July that I can remember in Majorca and I've barely survived six days of it thus far. But the...
Thursday July 16, 2015
In the wake of the recent terrorist attack in the resort of Sousse in Tunisia, there has been much hand-wringing in the media and online forums about the risks of holidaying overseas, even in European zones previously considered a safe bet.
Every year thousands of Britons take to the sunny beaches of countries such as Greece, Turkey, Spain and Italy in...
Thursday July 16, 2015
In my mental memory box of eccentric childhood holidays abroad is the recurring image of a stifling and flaccid igloo tent that used to collapse at the slightest whisper of a breeze. Consequently I came to loathe camping as a nipper and instead fantasised about staying in a caravan similarly to lucky friends of mine at primary school or better...
Saturday May 2, 2015
News of the recent deaths of two German walkers in unrelated incidents in the Majorcan hills, sent shock waves around the island. How could such tragedies have happened when weather conditions were good and both women, 24 and 50 respectively, were evidently capable hikers?
The truth is that Majorca's glorious mountains, particularly the Serra de Tramuntana range – recently declared a...
Saturday May 2, 2015
There is nothing more enjoyable than hopping onto a local car ferry from Palma to Ibiza for a long weekend. In less than three hours the boat glides into the dock, right in the heart of Eivissa town and disembarkation is done in a jiffy. And should one feel like taking the car over to the mainland, there's a reliable...
Hola!
Thank you for popping by my website. Aside from giving you the latest news about my five Mallorca book titles, A Lizard in my Luggage, Cat on a Hot Tiled Roof, Goats from a Small Island, Donkeys on my Doorstep and A Bull on the Beach, I shall be uploading my regular columns in Telegraph Expat and also other miscellaneous articles.
You will find updated information about forthcoming talks and events and are invited to join up for my monthly free e-newsletter which includes news about forthcoming book projects and items of general interest.
Please do drop me a line if you would like to make comment about anything on this site.
Hasta pronto!
Expatblog has voted me top blogger for Spain 2012. Many thanks to all of you who voted for me.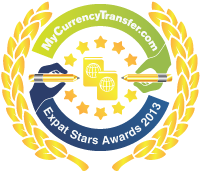 Newsletter
Please sign up here for my monthly e-newsletter.