Tuesday February 9, 2016
Many readers have asked me how to subscribe for free to the Telegraph expat section for which I pen regular weekly blogs. the link for sign up is https://pages.email3.telegraph.co.uk/webApp/signup?pt=Edi_Exp_New and to access my blogs directly, go to http://my.telegraph.co.uk/expat/author/annanicholas/
Tuesday February 9, 2016
What is it about Mallorcan sheep that makes them so appealing? Could it be the long ears, shaggy capuccino pelts or simply their wonderful curiosity and lust for life?
Sunday February 7, 2016
I'm delighted to announce that I am on very last edits of A Chorus of Cockerels. Now available to pre-order on www.amazon.co.uk
The book will be published by Summersdale Publishing on 9, June and available from Waterstones, WH Smith and all good bookshops as well as on amazon and in kindle version. It's been a bit of a challenge to complete...
Sunday February 7, 2016
Not long ago, the popular bookshop in my rural town of Soller in Majorca, sadly closed its doors. Calabruix had been run for 33 years by two wonderful ladies named Margalida who, as well as sharing a name, also shared a passion for books.
But out of the blue, one of these inspiring women suddenly fell gravely ill and a short...
Sunday February 7, 2016
A friend from London recently came to stay and told me how much she was looking forward to a blissfully tranquil weekend in the Majorcan countryside. Arriving in a flurry on a Friday evening, pale-faced, tired and stressed, she made straight for the bottle of Rioja winking at her from a sideboard in the kitchen.
At dinner she mentioned the horrendous...
Friday November 13, 2015
Last night I lay in bed with the windows wide open, listening to the melodious croak-cum-quack of our vociferous frogs in the pond below, the night-time chatter of the cicadas and the excitable crowing of our cockerels. The air was balmy and rich with the fragrance of lavender and jasmine. What was going on? Wasn't this November?
Normally at this time...
Friday November 13, 2015
Last winter on a frosty night in London I suggested to my old university chum, Jane, that we set off like a two pronged version of Thelma and Louise and walk part of the famed Camino de Santiago in Spain, known as St James's Way.
Over a warming bottle of rioja I waxed lyrical about the spirituality of the experience,...
Wednesday September 16, 2015
One of the most familiar cloths seen on Mallorca is the traditional fabric of flames as it is known. Specialist company, Textil Bujosa, in Santa Maria has been hand-dyeing and designing this unique vividly coloured and cheerful fabric since 1949. The company is now run by talented brother and sister team Guillermo and Maribel (pictured) Bujosa, the third generation of...
Wednesday September 16, 2015
In the tiny, atmospheric village of Sencelles, there is a street dedicated to the memory of a nun known as Francinaina Cirer i Carbonell. Street signs bear her face and there are scenes on ceramic signs showing her acts of charity in the village. She lived from 1781 to 1855. According to locals, her religious fervour didn't go down well...
Monday August 10, 2015
For the next few weeks, a sergeant and constable from the West Midlands Police will patrol the streets of maverick resorts Magaluf in Majorca and San Antonio in Ibiza alongside members of Spain's military police force, the Guardia Civil.
The two officers – both kitted in full British uniform – will spend one week in each resort assisting Spanish colleagues to...
Hola!
Thank you for popping by my website. Aside from giving you the latest news about my five Mallorca book titles, A Lizard in my Luggage, Cat on a Hot Tiled Roof, Goats from a Small Island, Donkeys on my Doorstep and A Bull on the Beach, I shall be uploading my regular columns in Telegraph Expat and also other miscellaneous articles.
You will find updated information about forthcoming talks and events and are invited to join up for my monthly free e-newsletter which includes news about forthcoming book projects and items of general interest.
Please do drop me a line if you would like to make comment about anything on this site.
Hasta pronto!
Expatblog has voted me top blogger for Spain 2012. Many thanks to all of you who voted for me.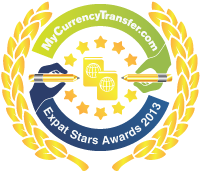 Newsletter
Please sign up here for my monthly e-newsletter.