Saturday April 19, 2014
Last night Deia village celebrated the opening of CENTRE HOLISTIC, the brain child of Jane Winterbottom. With music from Brendan McCann, Daniel Alzamora-Dickin, David Templeton and Sadie Pickering, a fun time was had by all.
CENTRE HOLISTIC, located on the main street where the former Sa Nostra Bank used to be, will officially open for treatments on...
Friday April 18, 2014
As some of you have been in touch asking about where to find my daily posts on the Soller Valley and Mallorca in general, can I suggest popping by my Facebook page? When you visit the page please do leave a message or comment and I'd be delighted if you kindly pressed 'Like' on the page too....
Friday April 18, 2014
After all the angst and drama of the processions held across Mallorca during Good Friday and the preceding week, Easter Sunday sees an entirely different and joyous celebration of the resurrection of Christ and the reunion of the Virgin Mary and Jesus.
The Easter Sunday processions across the island become more relaxed and have an element of fun. This time...
Friday April 18, 2014
Just as in the UK, Easter is a time for families in Mallorca to get together and enjoy a time of celebration and of course, traditional food.
The shops are full of easter eggs but it is normal for doting grandparents and senior family members in Spain to give children little scenes made entirely from chocolate.
Traditional fare for Semana Santa...
Friday April 18, 2014
Walking in the sunny port with a Majorcan friend I allowed myself a wonderfully touristy indulgence and bought an ice cream. A minute later as we pottered along the shoreline, the waves caressing our toes, my ice fell off the cone and plopped into the water. I shrugged, tittered and walked on but my chum was having none of it.
She...
Friday April 18, 2014
Long time British resident Gabrielle Beaumont, formerly a leading Hollywood film director, will be opening Fornalutx village's first oriental takeaway tonight with friend of 25 years, chef Kenny Koh. Muxiang – the x is pronounced as ch – is Kenny's Chinese name and the food on offer will be a scrumptious combination of some of his most famed dishes in...
Monday April 7, 2014
Twelve years ago, Raixa, a country estate nestling in the foothills of the Tramuntana mountains, was acquired as a cultural heritage site by the Mallorca Council and National Parks Foundation. The Spanish Ministry for the Environment was to oversee the project and an ambitious refurbishment programme was announced.
The recently restored Raixa country estate is a shadow of its former self
Friday March 28, 2014
In Porreres, a small town in Es Pla, the central agricultural area of the island, I got talking with a Majorcan chum about the state of the economy and the old chestnut of winter tourism – or rather the complete lack of it, here in Majorca.
In recent weeks the local expat newspaper has been lamenting the fact that there's been...
Friday March 28, 2014
When I first moved to Majorca I couldn't believe the sheer audacity of cold callers – and con artists – who would besiege my phone line late into the evening usually either trying to sell telephone packages or building services.
Since the recession the calls have become more varied – and desperate – and now there's even a new automated response...
Sunday March 23, 2014
Whether prompted by the state of the global economy, the British trend for 'glamping' holidays or a wish to embrace nature in the raw, I cannot say, but recently I have received a flurry of enquiries from Britons about camping in Majorca. Now why these good souls should think that I – of all people – have positive and precious...
Hola!
Thank you for popping by my website. Aside from giving you the latest news about my five Mallorca book titles, A Lizard in my Luggage, Cat on a Hot Tiled Roof, Goats from a Small Island, Donkeys on my Doorstep and A Bull on the Beach, I shall be uploading my regular columns in Telegraph Expat and also other miscellaneous articles.
You will find updated information about forthcoming talks and events and are invited to join up for my monthly free e-newsletter which includes news about forthcoming book projects and items of general interest.
Please do drop me a line if you would like to make comment about anything on this site.
Hasta pronto!
Expatblog has voted me top blogger for Spain 2012. Many thanks to all of you who voted for me.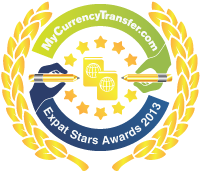 Newsletter
Please sign up here for my monthly e-newsletter.